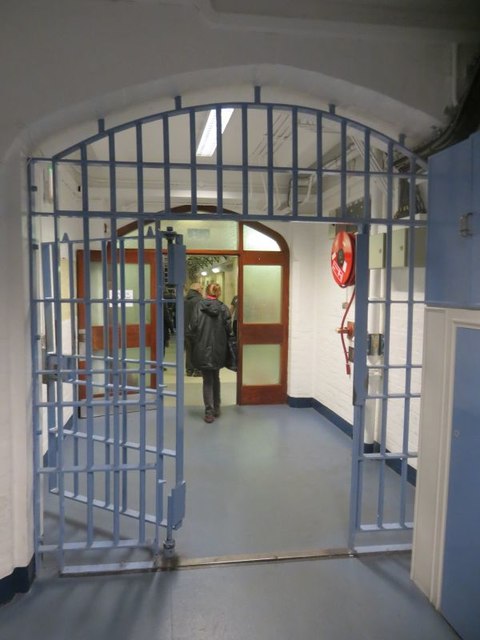 The government has published a new plan called "The Prisons Strategy White Paper", the aim being to provide a prison building programme to create conditions conducive to the reform and rehabilitation of prisoners. The modern jails will apparently cut reoffending and protect the public by providing the opportunity in prison for education, skills and addiction support for prisoners. 
The ten-year vision for the prison system concentrates on:
building a new generation of prisons

prison and probation services to work together to cut crime and protect the public

a safe and secure prison estate with zero tolerance to drugs, weapons and contraband
The key measures to be introduced will include:
zero tolerance to drugs;

treating addictions;

prisoners obtaining basic standards of numeracy and literacy;

work opportunities;

resettlement passports;

fast-tracked punishments.
Six new prisons are to be built over the next five years; the government says that an extra £550 million will be available to "reduce reoffending" and £3.75 billion to create 20,000 further prison places. The prisons will be designed for safety, security and stability, and the use of digital, data and technology will be upscaled. This will include in-cell technology so that prisoners can learn from their cells, utilising that time.
Drugs
The zero-tolerance approach is in relation to drugs, weapons and contraband and will be supported by body scanners with airport-style security. The technology is to be used to prevent drugs, weapons and phones from being brought into the prisons. All of the new build prisons will have enhanced gate security, X-ray body scanners and biometric visitor identification.
Addictions
There will be earlier assessments of prisoners in relation to drugs, and also mental health. A full range of treatments will be provided, including abstinence-based methods. For female prisoners, there will be a tailored trauma-responsive offer with specific support for pregnant prisoners. 
Education
There will be a new Prisoner Education Service to ensure prisoners can improve basic numeracy and literacy skills. There will also be opportunities for vocational qualifications to make prisoners more employable on release. Opportunities will be given to gain other skills to assist in future employment, such as driving theory tests. One-to-one and group education will be available and spaces provided for association, work and visitor centres. Peer support and therapeutic activity are to be available with the opportunity to address substance misuse. IT will be placed in cells so that access to the resources is facilitated. 
Safety
An investment will be made in ligature-resistant cells to protect vulnerable prisoners, and staff will have body-worn video cameras where appropriate. An innovation task force will be set up in order to give consideration to the best interventions for violent or self-harming prisoners. 
Work opportunities
Governors will be held to account for the opportunities given for work-related activities and the outcomes achieved for prisoners. A presumption will be made to release vetted and appropriate prisoners on licence to work inside and outside the prison. 
Resettlement passports
The resettlement passports will bring together the essentials that prisoners will need after their release – identification, a CV, and a bank account.
Fast-tracked punishments
Fast track adjudications will prioritise swift sanctions for lower-level rule-breaking, while a referral agreement will ensure serious offending leads to prosecutions. On the other hand, the reward schemes will be shaped to promote good discipline.
Resources
An extra 5,000 prison officers are to be recruited and existing staff to receive appropriate training, supervision and qualifications. A retention framework will be introduced, and professional skills enhanced with future prison governors hired through a fast-track scheme.
Monitoring
The government will publish key performance indicators, targets and league tables for prison performance. The best performing governors will be given greater powers to innovate for their prisons, although they will remain subject to assessment against outcomes aligned to government priorities.
Contact Broadbents Solicitors
We ensure we keep up to date with any changes in legislation and case law so that we are always best placed to advise you properly. If you would like to discuss any aspect of your case, please contact our expert team here at Broadbents Solicitors.
We cover various fields of law, ensuring that you have access to expert legal advice. You can call our dedicated team today: Alfreton 01773 832 511, Derby 01332 369 090, Heanor 01773 769 891, or Sutton-in-Ashfield 01623 441 123. Alternatively, you can head over to our online enquiry form and we'll be in touch.
[Image credit: "Into the Prison" by Bill Nicholls is licensed under CC BY-SA 2.0]