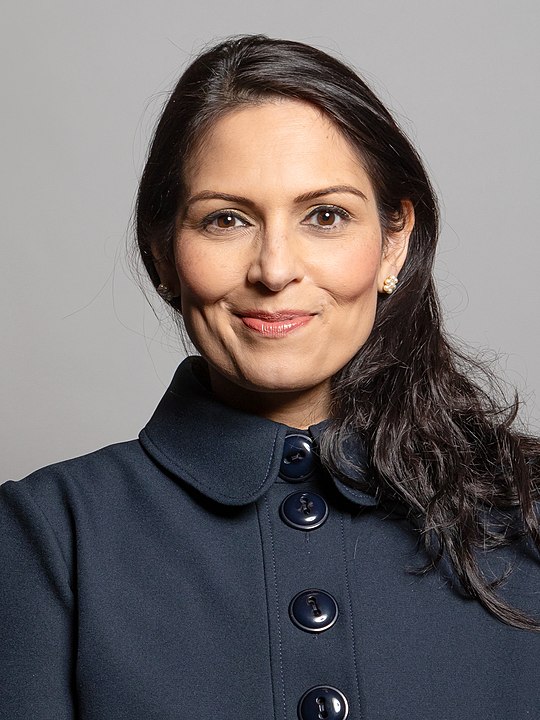 The Tory Party Conference has been taking place in Manchester, with several announcements being made that are relevant to the criminal justice system.
Wayne Couzens and violence against women
Wayne Couzens, the now-former police officer who pleaded guilty to the murder of Sarah Everard, was sentenced to a whole life term last week. Priti Patel, the Home Secretary, has announced an independent inquiry into the "systematic failures" that allowed Couzens his continued employment as a police officer.
The first part of the report is expected within six months. It will focus on how Couzens could join the Metropolitan police even though he had been linked to a previous incidence of indecent exposure and being known at his last force as "the rapist". The report will also consider any missed opportunities to look into his behaviour and will also look at whether there is a culture within Scotland Yard, akin to a 'boys' club' that stopped colleagues from reporting him. A definitive account of Couzens' conduct leading up to the murder will also be established.
The second part of the report will look at specific issues raised by the first report and consider the changes that may need to be made in areas such as professional standards, vetting practices and workplace behaviour.
Additionally, the Home Secretary will write to the independent police inspectorate to commission an inspection of vetting and counter-corruption procedures in policing. As part of the inspection, there will be a requirement to look at forces' ability to detect and deal with misogynistic and predatory behaviour. The initial findings will be expected by the end of the year in order to inform the Couzens' inquiry.
The former chief constable of Greater Manchester police said that the police service needed to be looked at in a much more fundamental way. He argued that issues of vetting workplace behaviour and professional standards could not be considered in isolation, and the scope needed to be much wider.
A spate of high profile offences against women, such as Sarah Everard's murder, led to protests and calls for the dangers to women to be taken seriously. Crimes that take place in public places, such as sexual harassment, disproportionately affect women.
The latest round of the Safer Streets Fund has a particular emphasis on the safety of women and girls. Police forces and local authorities are to receive a share of £23.5 million, to be spent in the financial year 2021 to 2022, to make public spaces safer. The recipients of the funding include projects which emphasise changing attitudes and behaviours in local communities.
The Prime Minister has announced the launch of a taskforce to drive cross-government action on tackling violence against women and girls. The task force will consider recommendations from the Inspectorate's review of the police's response to violence against women and girls, and the tackling violence against women and girls' strategy, the end-to-end rape review and the domestic abuse strategy referred to below.
A stand-alone domestic abuse strategy, said to be the first of its kind, will be launched later this year to include a review of police management of registered sex offenders; they will be prevented from returning to the communities where the offences were committed.
Virginity testing on women and girls will also be outlawed, described as a "barbaric, medieval and invasive practice exclusively performed on women".
Immigration
The current maximum penalty for entering the UK illegally is six months imprisonment. The maximum penalty is to be increased to four years imprisonment, meaning that the offence can be dealt with at the Crown Court and the Magistrates' Court. The maximum sentence for people smugglers will also increase from fourteen years imprisonment to life.
With a "New Plan for Immigration", the government says it intends to be firm but fair. It will provide a "one-stop" shop to tackle the current system of multiple claims and appeals, which the government says frequently frustrates removal. The new laws will also speed up the removal of those with no right to remain, with the method of arrival in the UK impacting how a claim is processed.
The Home Secretary also stated that they were seeking to implement new sea tactics to allow boats of asylum seekers to be turned back before reaching the UK coast. First introduced in Australia in 2001, this is a controversial policy with many opponents; the UN Special Rapporteur in Human Rights of Migrants calls it a "cruel and deadly" practice.
The Strait of Dover is one of the busiest shipping routes in the world, meaning that turning boats back, especially small ones, could be extremely dangerous. The UN Convention on the Law of the Sea 1982, Article 98, provides that every state requires its ships to render assistance to any person found at sea in danger of being lost. Arguably this would apply to those trying to make the journey to the UK in boats and dinghies. France, the obvious place that boats would be returned to, has said that they would not accept any practice that would breach the law of the sea, indicating that a policy of turning back boats would break international law.
It is not yet known how the government proposes to carry out this policy lawfully. Claims have been made that it can utilise the practice lawfully in a specific and limited way but have not yet set out what that is.
Many people believe that there is a policy in which asylum seekers have to seek asylum in the first safe country they arrive in. There is an EU law called Dublin III, the regulation's purpose is to ensure an asylum application is only considered by one of the participating states. It also sets a hierarchy for determining which state should be responsible for considering an asylum application. However, the UK is not part of this arrangement and has not agreed on any scheme to replace it. In any event, the regulation gave greater importance to family reunion than which country an asylum seeker first entered.
How can we help?
We ensure we keep up to date with any changes in legislation and case law so that we are always best placed to advise you properly. If you would like to discuss any aspect of your case, please contact our expert team here at Broadbents Solicitors.
We cover various fields of law, ensuring that you have access to expert legal advice. You can call our dedicated team today: Alfreton 01773 832 511, Derby 01332 369 090, Heanor 01773 769 891, or Sutton-in-Ashfield 01623 441 123. Alternatively, you can head over to our online enquiry form and we'll be in touch.
[Image credit: Richard Townshend CC BY 3.0]