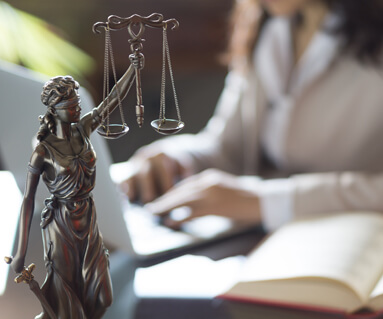 Whether you are an employer who is in need of legal advice regarding what is a fair redundancy procedure, or you're an employee who feels they may have been unfairly treated, we've outlined the correct legal expectations for a fair redundancy procedure in a workplace.
A redundancy is when an employer ends an employee's contract in their current job role, due to that job role not being necessary or feasible anymore. This can be because:
The business is changing the work that it does

The business is reorganising the way that it carries out the work that it does

The business is either closing down or moving location
When an employee is being made redundant as a result of the above criteria being met, a number of actions must be followed to ensure a legally correct and fair redundancy procedure. These actions include:
Offering an alternative job role which can be trialed for 4 weeks and does not affect the redundancy pay package if it is not suitable

Offering a redundancy pay package based on the statutory redundancy pay rates, based on an employee's age and length of employment.

Potential option of reasonable time off to search for another job
Redundancy procedure can be complex. There are many legal requirements involved, which ensure that the employee is protected against unfair dismissal and is adequately compensated. If you're an employer and are unsure about the correct procedure for redundancies, it is wise to speak with an employment solicitor in order to ensure that the correct procedure is followed.
To ascertain whether you have been treated unfairly during your redundancy procedure, or to ensure that you are following the correct procedure for your employees, do not hesitate to speak with an employment solicitor. Broadbents Solicitors have a team of expert solicitors who are on hand to answer your queries and provide you with legal representation if necessary. Contact your local branch today to ensure that the legal requirements for redundancy have all been correctly met.